Revitalization Artificial Grass
After years of intensive use, the playability of artificial grass declines extensively and the pitch may no longer meet its baseline level of quality. At the same time, installing new artificial grass means a very costly investment. Revitalizing your pitch therefore offers the perfect solution. Your artificial grass will stand up for use again for the coming years.

With continued usage, artificial grass will eventually begin to show signs of wear and tear and start to deteriorate. In such cases it is advisable to replace or repair the worn patches after resanding. If the artificial grass carpet is also restored to optimal condition, the silicair treatment will be even more cost effective.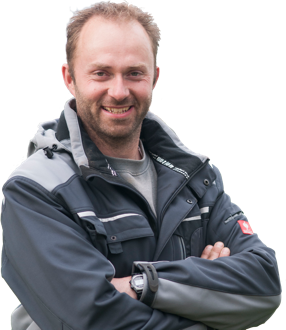 Artificial Grass Repairs
For repairs that require patches of artificial grass to be replaced, it is essential that the new artificial grass is placed level with the surrounding area. Silica Nova has the expertise and means to make professional-quality repairs which are hardly visible and smooth to the touch. We have provided numerous repair services for tennis, soccer, hockey and korfball clubs, and we will gladly inform you of all the possibilities offered by us. Please contact us for free to discuss the possibilities of revitialising your artificial grass surface.
See how we revitalize and repair artificial grass
What is Revitalization?
Revitalization includes extensive cleaning of your artificial grass, resanding or replacing rubber infills. After the (contaminated) sand has been blown from the artificial grass fibres using high pressured compressed air, the sand and/or rubber is placed into a container located directly next to the court. The next step in the process is to apply new sand and/or rubber. The cleaning is done so thoroughly that it can truly be called 'revitalization'. Not only will the playing pitch look as new, it will feel brand new as well. The playing pitch will be restored to an 'as new' condition.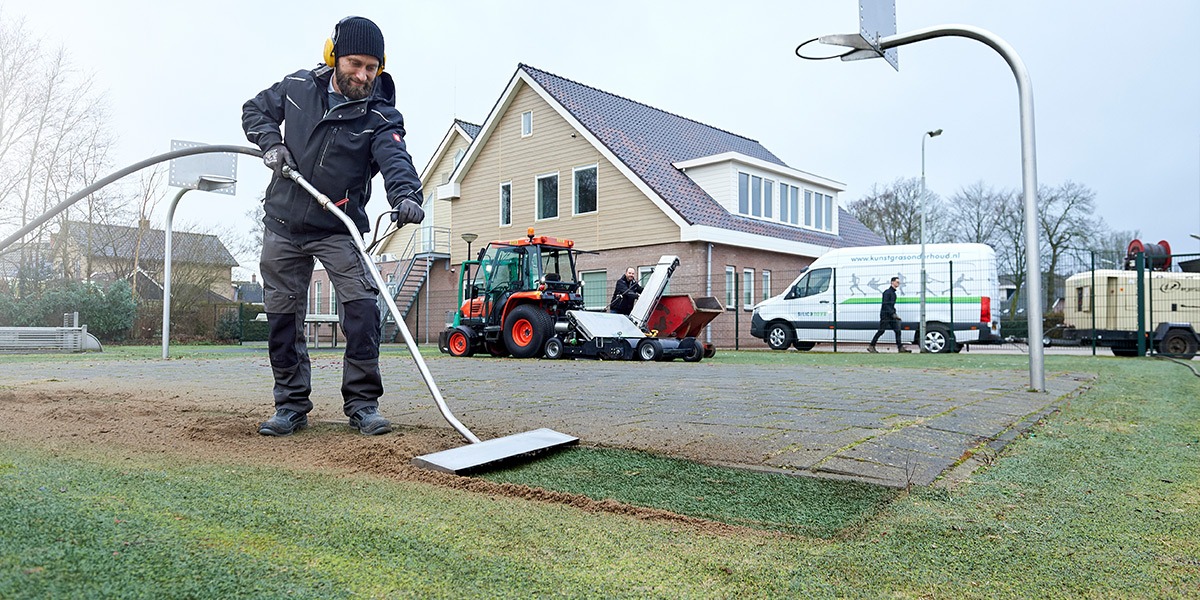 We extend the life span of your artificial pitch.
Projects
Realized with pride
Revitalizing 4 sand-filled tennis courts with poor water permeability.

Customer was not satisfied with the substrate. We have provided the dismantling.

We were asked to dismantle the baseball pitch in the Olympic stadium of West Ham